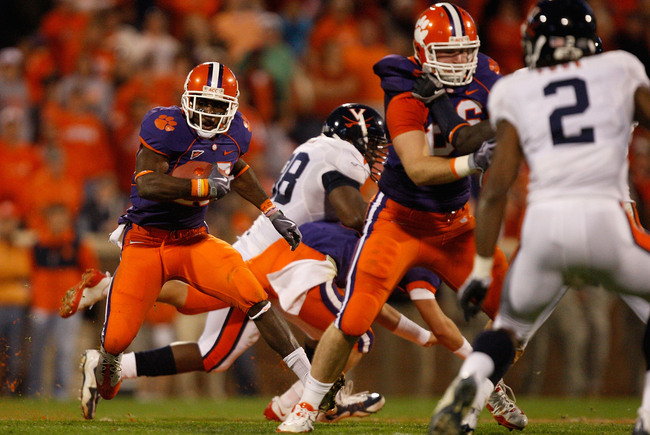 Streeter Lecka, Getty Images
That's according to
Bleacher Report
:
If you could take any two colors on the color wheel, combine any two letters from ROY G BIV's name, orange and violet would probably be the least palatable option.The Tigers' jerseys in this combo aren't violet, but actually a darker, uglier, less complimentary shade. It looks more like blue mixed with purple mixed with black. ...
I don't expect the creators of click-bait photo galleries to do much research, but if they had, they'd have learned that this color scheme is
part of Clemson's long football history
:
The orange and purple began when Walter Merritt Riggs formed Clemson's first football team in 1896. Because Riggs had come from Agricultural and Mechanical College of Alabama (later renamed Auburn), he borrowed ideas from their team colors, orange and purple, and their mascot, the Tiger.
I'll admit that I'm not crazy about this pairing, but it looks better than the purple jersey/purple pants combo.